RESOURCE CENTER
Learn how to unify and integrate your financial data with helpful resources
WEBINAR ON DEMAND
Supercharge your ERP to get accurate GAAP reporting
ERPs are powerful, structured databases at the heart of your GAAP financial reporting. But because ERPs are at the end of the finance data flow, reporting is only as good as the data that goes into it. .
Join Erik Lorenzen (Senior Manager of Financial Operations @ Trupanion) for a discussion on how to design your finance systems to get accurate and real-time GAAP reporting from your ERP.
WATCH NOW
EBOOK - IT Systems, Finance Systems, Product
Considerations in Building a Unified Financial Backend System
DOWNLOAD NOW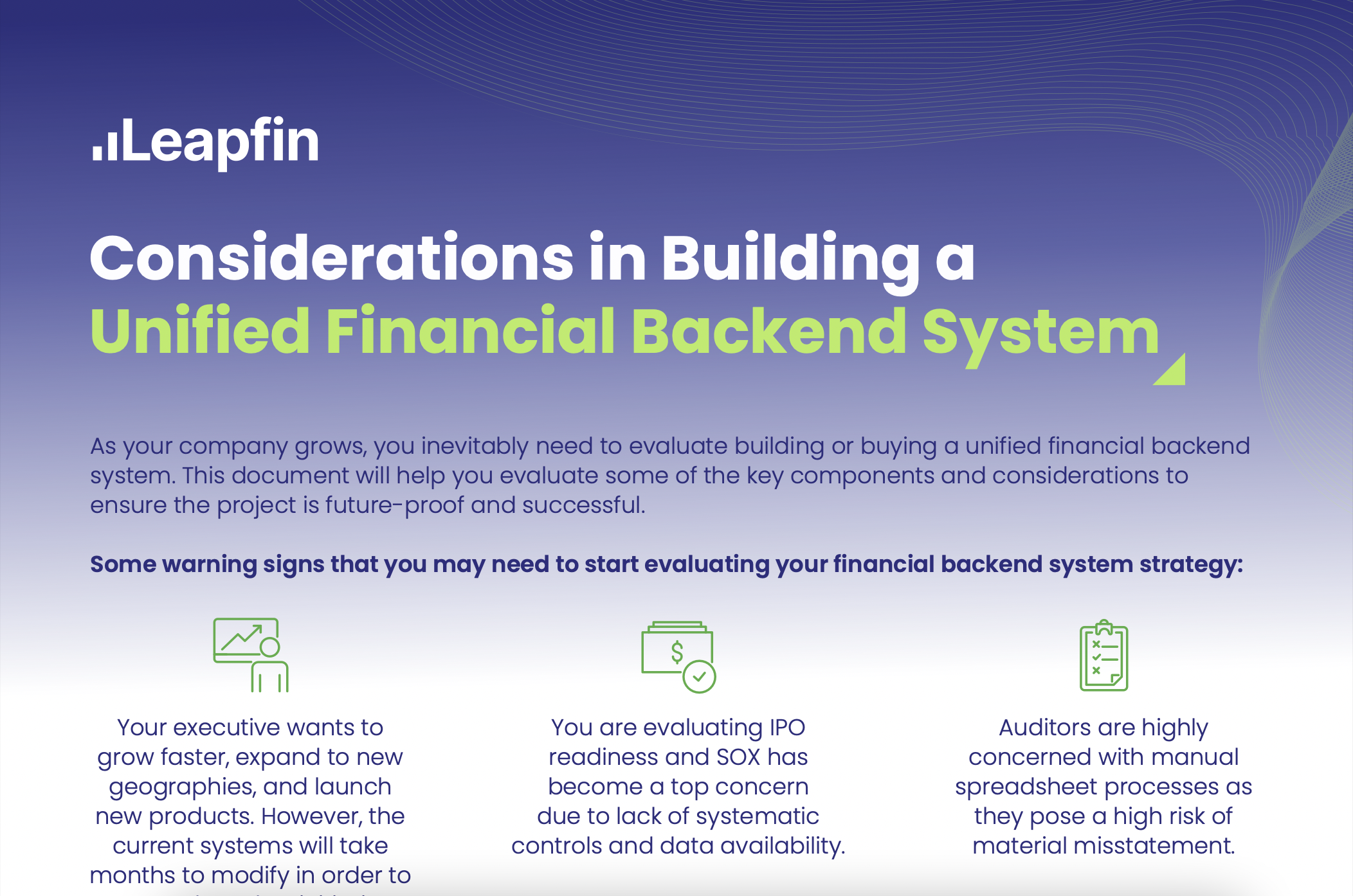 EBOOK
Announcing the Finance Data Platforms Buyers Guide
Our Buyers Guide can help Finance Systems, Controllers, VPs of Finance, and CFOs better understand the many characteristics of a strong Finance Data Platform, including many attributes they might not have considered.
EBOOK
7 ways the Order to Cash process is crushing your Finance team
Learn how to transform Finance from scorekeepers into strategic advisors, manage increasing data complexity and volume the right way, and set your company up for finding pockets of profitability and making the most of every opportunity.
LEARN
The Next-Generation of Financial Data Management
WEBINAR ON DEMAND
Finance Systems Build vs. Buy - How to Make the Right Decisions
Finance systems teams at IPO-bound companies inevitably need to evaluate building or buying a unified financial backend system.
Join Joe Blanchett (Sr. Product Manager, Finance Systems @SeatGeek) for a tactical session on how to think about your unified financial backend system build vs. buy decision.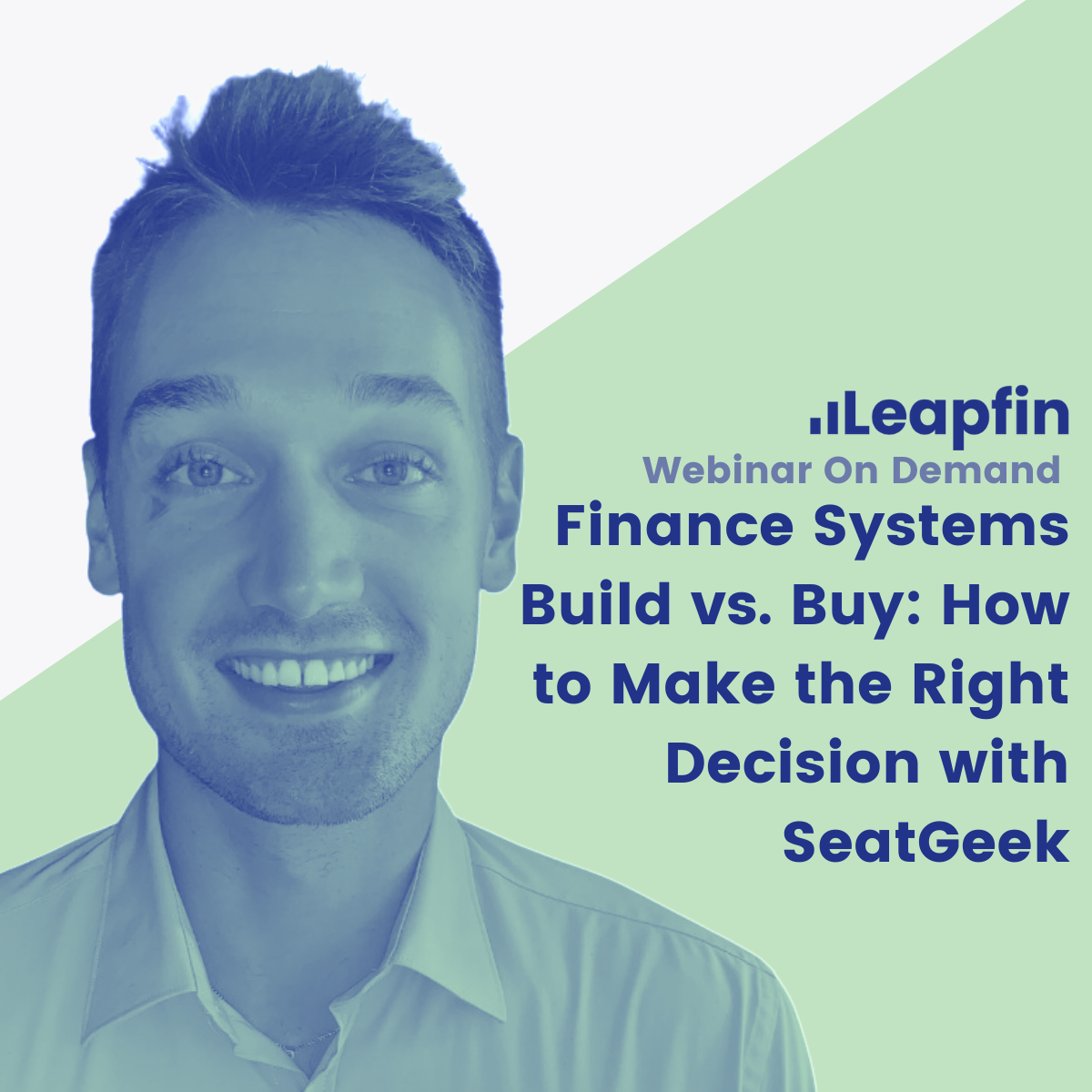 Content to help you drive operational efficiencies during uncertainty
Ready to see Leapfin in Action?
Close month-end faster, report accurate financials, and gain unprecedented visibility into your business.