RESOURCE CENTER
Learn how to unify and automate your financial data with helpful resources
WEBINAR - Finance, Accounting, Product Teams
Finance Systems Build vs. Buy: How to Make the Right Decision
Join Joe Blanchett (Sr. Product Manager, Finance Systems @ SeatGeek) for a tactical session on how to think about your finance systems strategy. Joe will walk through SeatGeek's considerations for Build vs. Buy as well as discuss why your finance tech stack is a key component of your company's growth strategy. Stay until the end to get your questions answered during our live Q&A!
REGISTER NOW
CASE STUDY - Finance, Accounting, Subscription, etc.
Canva Case Study
Enormous transaction volume, growing business complexity, and siloed financial data made it difficult for finance to accurately report revenue numbers. Damien Singh (CFO @ Canva) knew that their revenue recognition process needed to scale to support Canva's rapid growth.
Download the case study to learn how Leapfin helped Canva increase the accuracy of revenue reporting and eliminate reliance on estimates.
DOWNLOAD NOW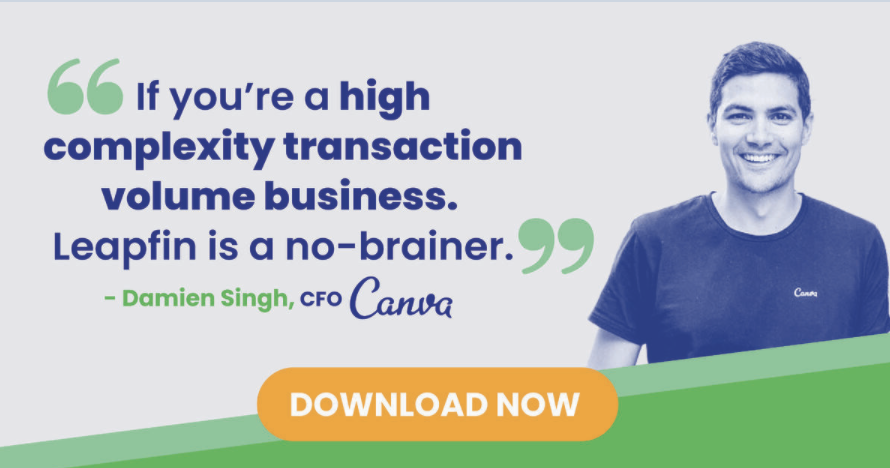 LEARN
Introduction to SOX Control Automation
FREE WHITEPAPER
Download the essential guide to Finance Operations and learn how to build a FinOps machine.
Why Finance Operations? What is it? Finance teams must shift beyond manual processes to meet the needs of real-time stakeholder communication. This need highlights the importance of Finance Operations, a dedicated team you can build to solve for data complexity and cross-team collaboration.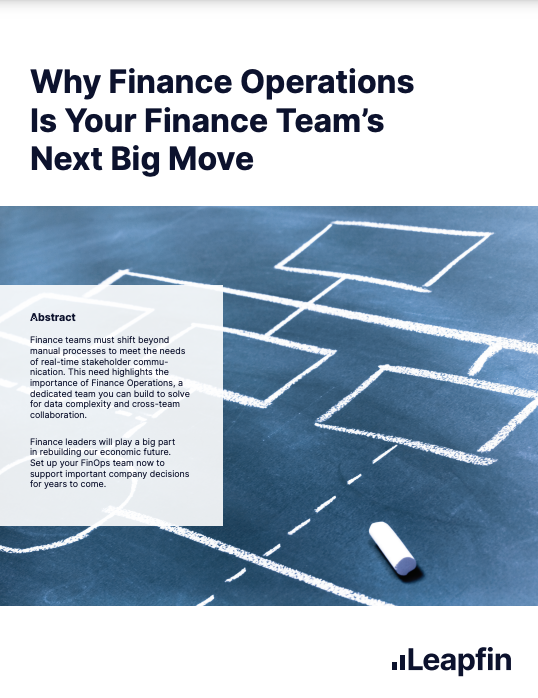 Content to help streamline your finance operations today
Want more free content? Check out our blog!